I have been watching for the
Skip *Hop saddle bag
to come to my discount store because I thought it would make a great stroller accessory and I was RIGHT. I love it! It is supposed to work with any stroller and I think it will. Consider it a Mom Console.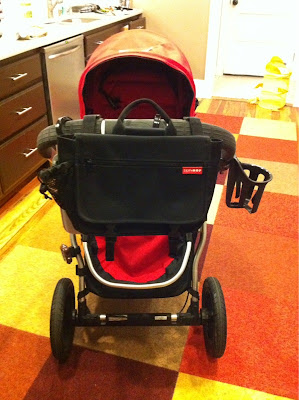 -
That drink holder pouch on the side is not really functional or meant for drinks as you can see here. It is better suited for sunglasses or cellphones.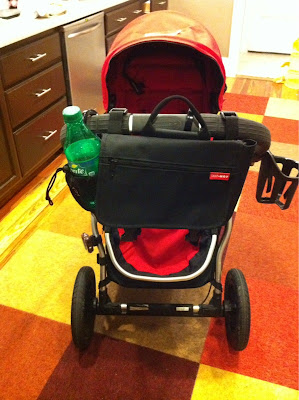 It has a long inner pocket perfect for diapers/wipes if you wish.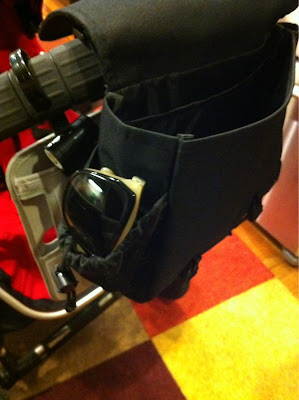 You can see it has several velcro options so that it can be attached to the side of the stroller like a saddle bag or to the top bar like a console or even to a grocery cart. It is big enough to hold the ipad, my huge travel wallet and lots else. I wish I had had this to use during the airport travels last week! It is easy to un velcro in throw in my purse when we board.
It comes in TONS of colors but I like the black cause I like all my stroller stuff to match! ha
Posted using BlogPress from my iPhone