While in ATL this week, we took our first trip to IKEA and it was all I ever hoped it would be! I didn't find it confusing or overwhelming because we had no schedule or others stops so we took our time and made a day of it! We did spend hours in there and had lunch in their awesome food court.
This place is super kid friendly. Toys and play areas everywhere, family restrooms, free disposable bibs .
-
I loved this display of plastic kids dishes.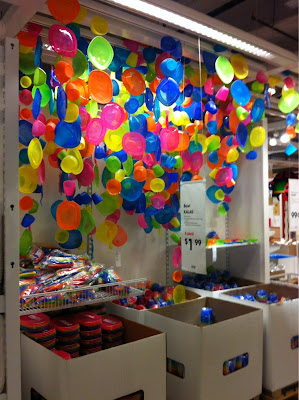 I wanted this leaf canopy! It was sooo cute!
Lots of fun mock-rooms like this one.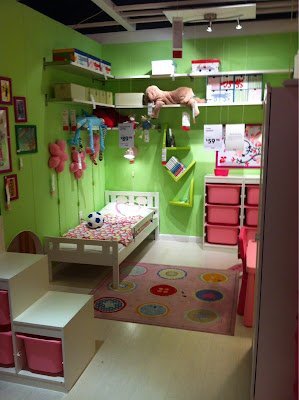 Cute little kid beds!
I also loved their highchairs! $20 without the tray or $25 with the tray!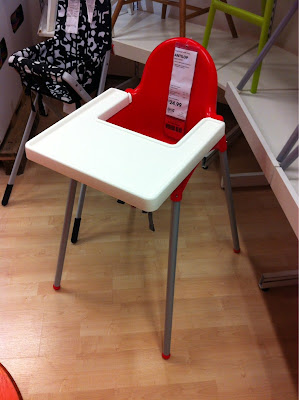 This was my favorite purchase of the day. It's a drying rack that takes up very little space collapses and comes with attached clips ! $5 perfect for drying my diapers! My current drying rack has rust on it so good timing on finding this
It was quite shocking to check out and have spent less than $60 in there! I got lots of fun stuff, pictures forthcoming !!
Happy Friday!!
Posted using BlogPress from my iPhone