We arrived in ATL yesterday and I spent the evening visiting @edwardsedition, our Goddaughter and her new bro HME. OF COARSE peebles acted all kinds of ugly when we were there, screaming, unhappy, inconsolable.. Sooo embarrassing. He is in a very challenging phase right now, where he is too young to discipline or punish or talk to about his behavior... (Correct me if I am wrong about that)
Emmabear loved my iPad and peebs cheesypoofs! He can eat her under the table any day! Sidenote: he is wearing an interesting outfit designed by his daddy in honor of the Phish tour, his "esquandolas" shirt .....
I LOVE these pics of her leading him to her playroom! Even though she can walk she crawled along side him. Seeing little kids communicate is fascinating to me.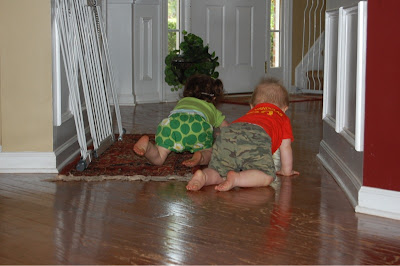 -
(she crawls much faster than he does) ha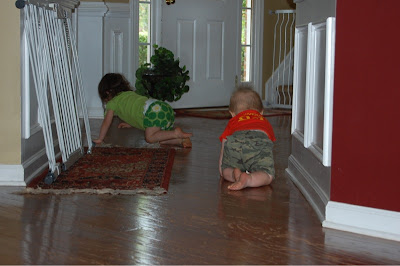 The new family!! Aren't they precious!!
And I really want one of these for my iPad so when peebs and friends play with it I don't have to worry! It is called "iguy" from Speck Products
Posted using BlogPress from my iPad